holden
Lifetime Member
SoSH Member
This auction is for an original framed pastel drawing of Manny Delcarmen, signed by Manny Delcarmen,100% of the money raised by its sale will go to the
Boston Athletic Academy
. The BAA was created by former Sox pitcher (and Hyde Park's Own) Manny Delcarmen as a way to combine athletics and tutoring/mentorship to benefit Boston youth, their mission statement is as follows:
"The mission of Boston Athletic Academy (BAA) is to educate and train underprivileged student-athletes in an environment that recognizes their culture, language, customs, and most importantly their growth potential as individuals. BAA will provide assistance to student athletes to enable them to thrive in and out the classroom. We aim to build strong ties with local communities and plan to partner with local schools, businesses, and organizations to assist us in guiding our student-athletes."
Part of this endeavor includes a College Planning Program, which will:
Provide support throughout the college search and application process, beginning in ninth grade
Help student athletes fill out the FAFSA (Free Application for Federal Student Aid)
Facilitate communication between college advisors, student athletes, and family
Engage college admissions staff on behalf of student athletes
Offer private tutoring in any high school subject and for SAT, ACT, and SAT II subject tests
Build a profile for each applicant, including a highlight video and academic transcripts"
SoSH's own
@Reverend
is an Executive Director of the Academy, and we as a community would like to throw the considerable weight of our membership to help fundraise for this worthy cause. This artwork is a part of our
member-driven auction
whose proceeds will be donated to BAA.
Now here's the fun part:
The drawing hasn't even been started yet.
Today I just got Manny aka
@Hyde's Pryde
to agree to sign the piece once it's completed, which should be within a week or so. But I will document its progress here, as well as make a time-lapse video of the project as it's being drawn. Once the piece is finished, I'll post both a pic and the video.
The color pastel drawing size will be 12" x 16" (16" x 20" matted and framed, mat and frame are included as part of the auction item). It will probably be an action shot of Manny pitching during the 2007 World Series, perhaps one of the following two pics: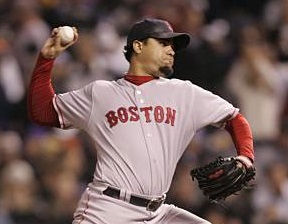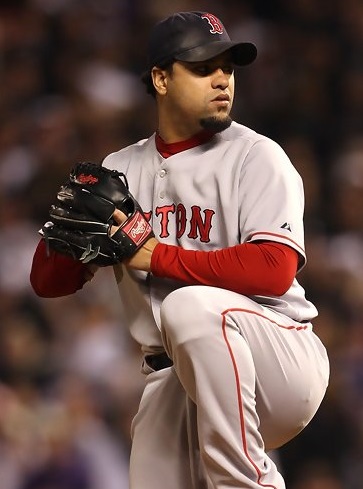 Retail value: Normally I charge $350 for one of my pastel pieces, but this one will be signed by the subject himself, so let's say $500.
Minimum bid: $200.
Examples of similar artwork I've done are below: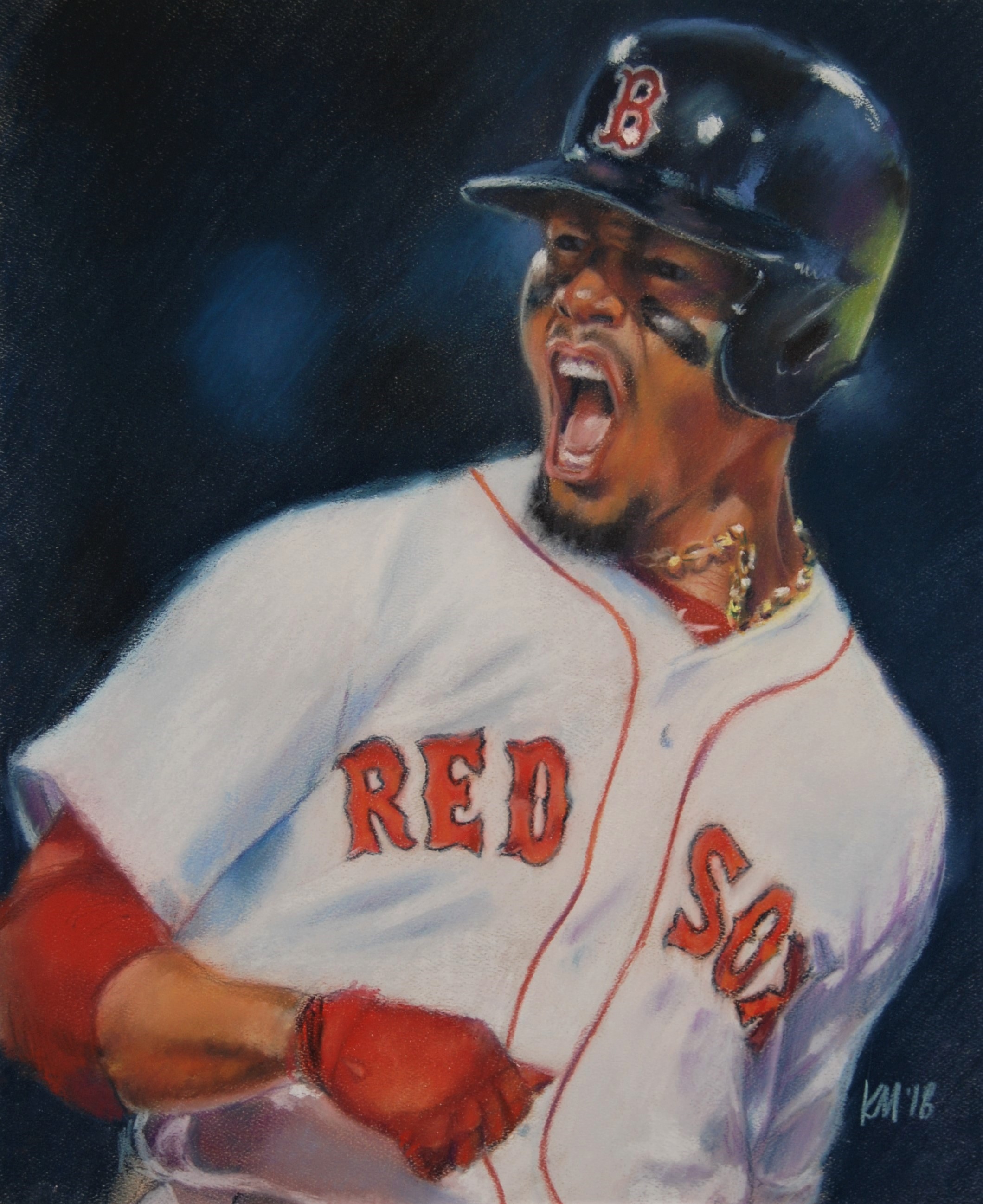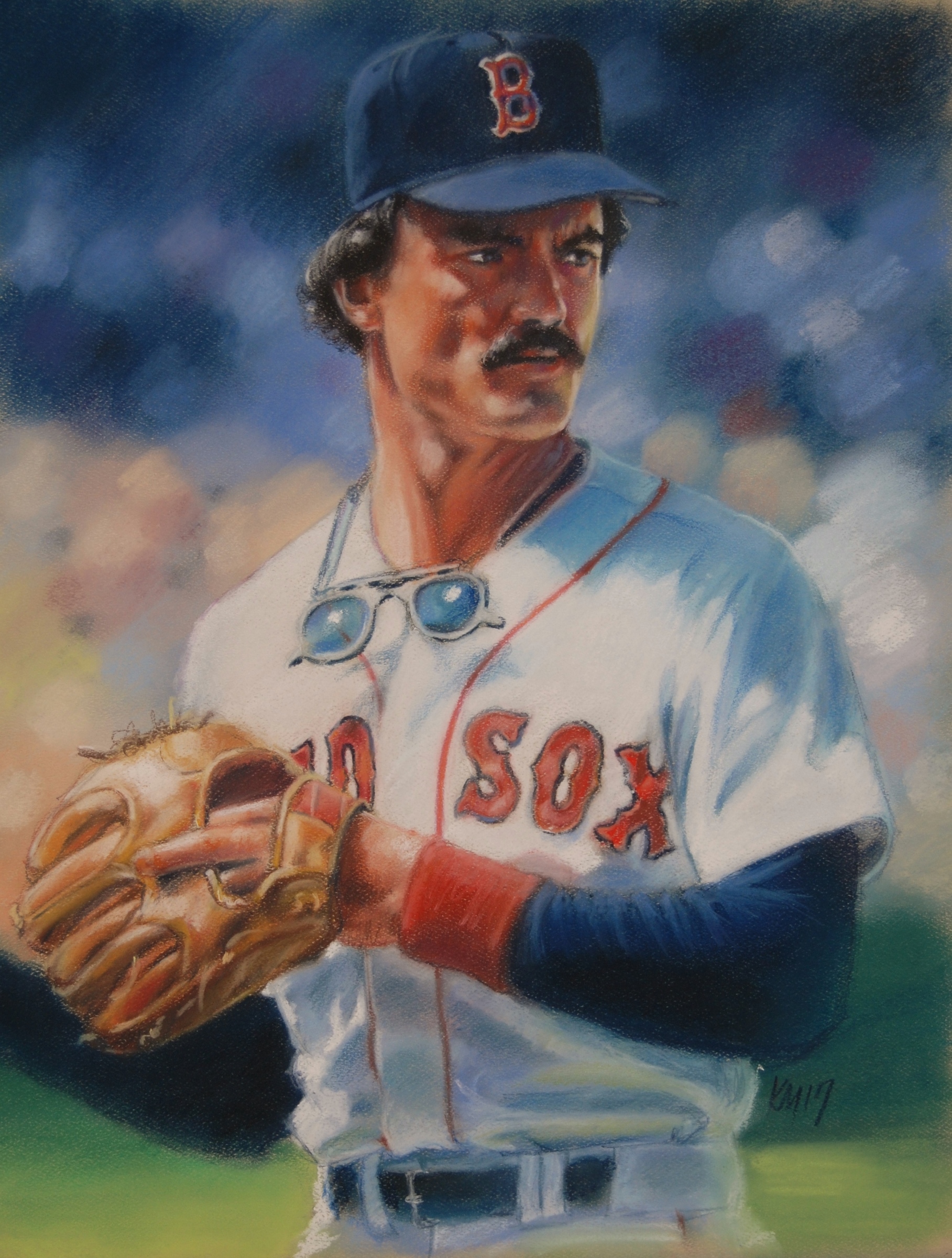 Example of time-lapse video here:
Bidding begins now, and will end at a designated time after the drawing has been completed and I post the picture and time-lapse video here.
You can view other examples of my artwork at
www.kevinmcneil.net
, and my dedicated sports art Facebook page is
here
. Follow me on Twitter at
http://twitter.com/KevinAMcNeil
and on Instagram at
https://www.instagram.com/kevinmcneilsportsart/
.
If you have any additional questions about the drawing, don't hesitate to ask.
Donated by: The Allented Mr Ripley. Please place bids in this thread.
Winner must pay for item within 24 hours after bidding is closed, or it will go to the next highest bidder, unless other arrangements have been made. Donation link is here:
https://www.paypal.me/BosAthleticAcademy
We've donated hundreds of thousands of dollars over the years to The Jimmy Fund, ALS awareness, AIDS treatment and prevention, and countless other causes. Let's continue that tradition and make a real difference to under-privileged high school kids from this city that we love so much. Thank you all.
Last edited: