MDLzera
Silver Supporter
SoSH Member
A much-shorter-than-usual summer break, and here we are, ready to start this weekend.
Anyone getting into the Bundesliga for the first time? Take this surprisingly well-designed quiz to find your team!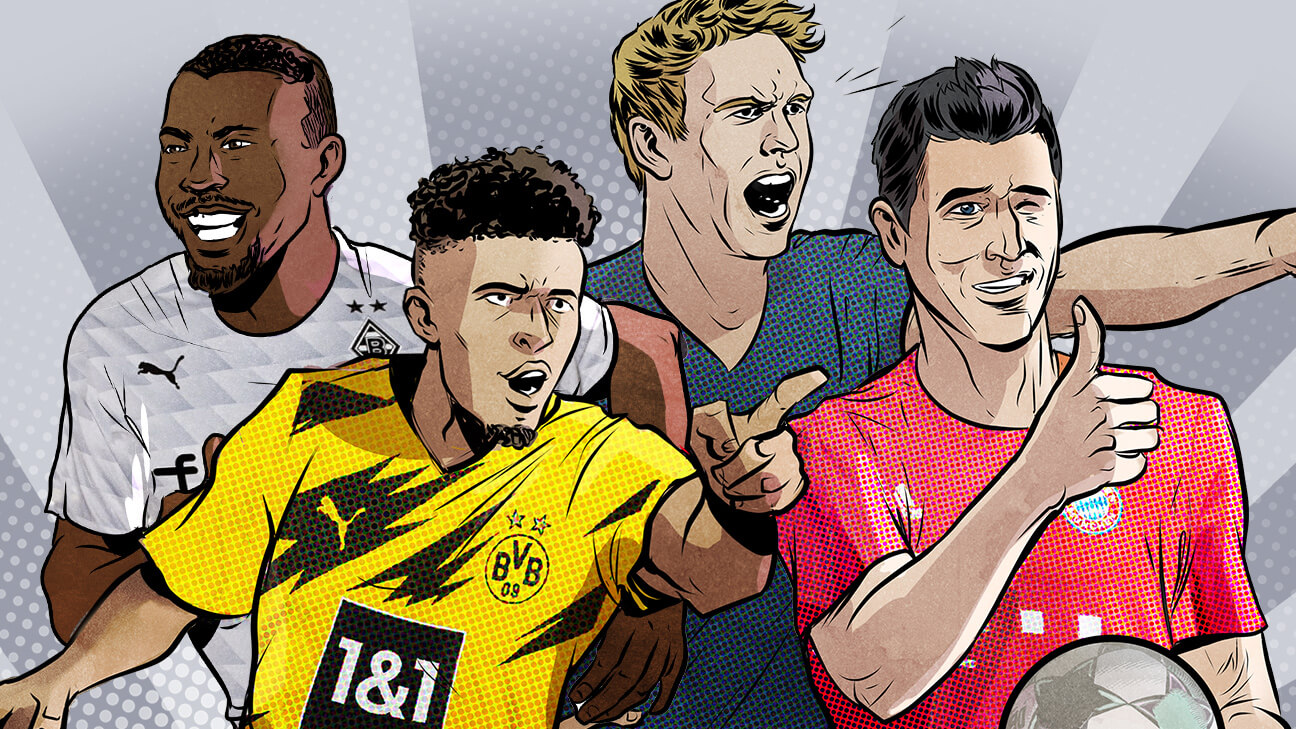 Want to get into German soccer but don't know your Bayern from your Borussias? We've got you covered.
Come on down!:
VfB Stuttgart (a yo-yo AAAA team) and Arminia Bielefeld (up from the 3.Liga only a few years ago, good luck boys!) join the league as new promotees, hoping they can stick around at the expense of someone like Augsburg
Don't let the door hit you:
Fortuna Dusseldorf and SC Paderborn were relegated last year
Weren't you leaving?
Werder Bremen avoided relegation by winning a playoff, keeping American up-and-comer Josh Sargent in the league for another year
Americans you can watch*, in order of excitement:
1) AM
Gio Reyna
(Dortmund) is 17 years old and at Dortmund, which is arguably the world's best incubator club of world-class talent - and they believe he's a future star. He's playing alongside two other forwards (Jadon Sancho and Erling Haaland) who are 2.5 years his senior but among the highest-valued players in the world (117M and 80M EUR respectively). Puff pieces on him are
not hard
to find
right now.
2) CM
Tyler Adams
(RB Leipzig) came over from NYRB to the Red Bull flagship almost 2 years ago; now 21, he is a regular in their midfield rotation when healthy, and scored the goal that sent Leipzig to the Champions League semis a month ago.
3) CB
John Brooks
(Wolfsburg) is 27 years old, but still has a future on the USMNT because our CB depth is shit and he's still good. At 6'4" he is pretty much the beef of the Wolfsburg lineup, and will mix it up in corner-kick scrums and the occasional hard foul. Dude may be a Berlin native, but he was born for CONCACAF.
4) CF
Josh Sargent
(Werder Bremen) might be our best striker prospect, assuming Bobby Wood is dead and buried and Tim Weah still projects as a winger. He was capable of scoring goals in this league as a 19-year-old and at 20 still gets pushed around some during hold-up play or when making contested runs into the box, but his ball vision and accuracy is pretty good even by top euro league standards. His team blows chunks, though.
5) AM
Nick Taitague
(Schalke) isn't exciting for his position, which might be the deepest one the USA has. Rather, he's exciting because a club as eminent as Schalke (who despite hard times are still one of the best incubators anywhere) has stuck with him despite him being injured pretty much all of the last
THREE YEARS
. They insist they're excited and he's made strides, and they can afford to discard talent that's more trouble than it's worth, which means if he makes the field at all for the big team this year, I'll be watching.
6) CB
Chris Richards
(Bayern), 20, plays for the European Champions, his club is obscenely stacked with talent --- buuuuut, a lot of that talent is getting older, and isn't above introducing a hot new prospect. They brought Alphonso Davies along after only a handful of reserve appearances. If any of Bayern's current CBs, Boateng, Süle or Pavard, miss time, he stands at least a chance of getting a look. Ahead of him right now is 18yo
Tanguy Nianzou
, signed on a free from PSG after making 13 appearances for them last season.
7) RB
Timothy Chandler
(Frankfurt) is 30 and... still plays professional soccer. He is likely out of the national-team picture after his commitment level wavered on it a few years ago, and we now have a couple decent fullbacks in the pipeline (which still feels like a VERY weird thing to type) such that we don't need to go begging. But Frankfurt is still running him out there.
There are others in the lower levels, but none of them are exciting for national-team reasons, and it's rather hard to watch any of them anyway.
* Partly from memory but partly cribbed from TB's excellent-as-always
Americans Abroad
preview.