Hoo boy this is not good: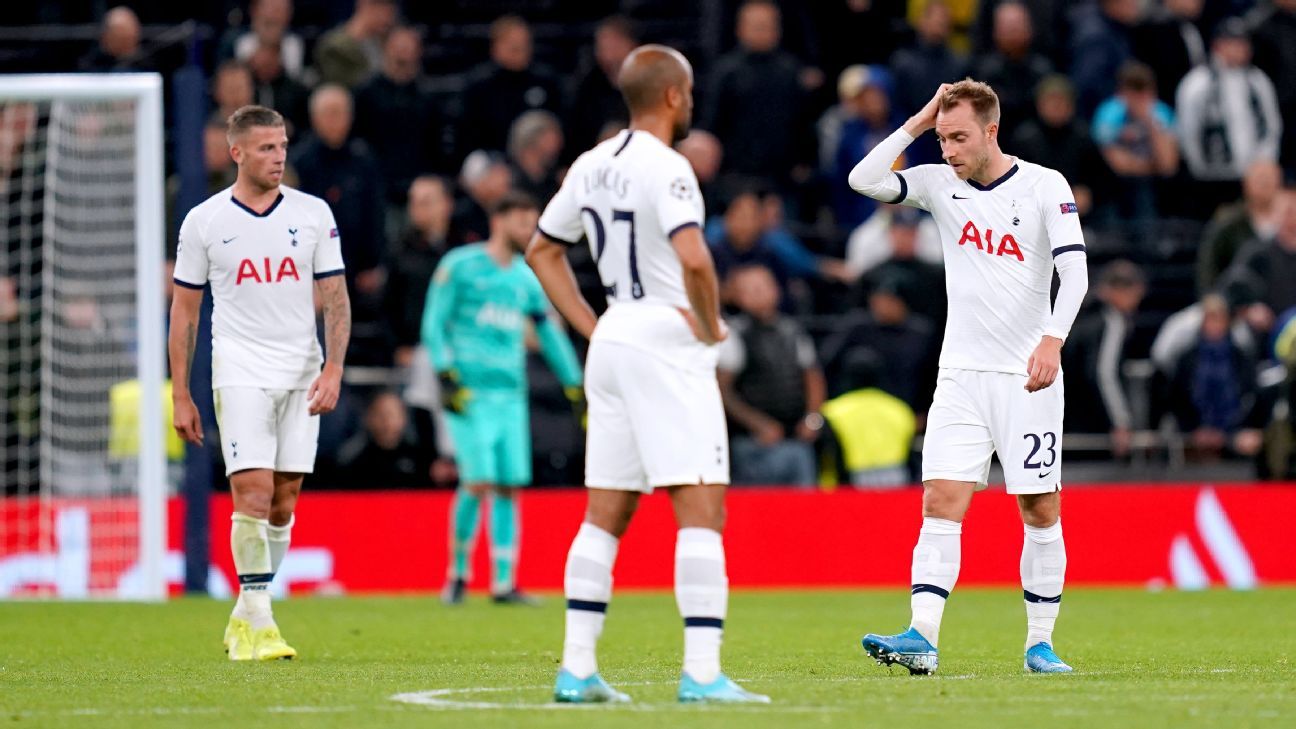 Tottenham were humiliated by Bayern Munich and now sources tell ESPN FC that tension are running high as players question Pochettino's tactics.
www.espn.com
Sources have told ESPN FC that some senior players are not happy with the tactical systems, starting with the diamond midfield 4-3-1-2, recently used by Pochettino. It enables Son Heung Min and

Harry Kane

to play together up front but the midfield is more exposed, as are the flanks, and Spurs have only kept two clean sheets this season (against Crystal Palace and Colchester) in 10 matches in all competitions.

Then there is the flat 4-4-2, also used this season, which left Tottenham too weak in central midfield, as we saw against Arsenal. Against Bayern, Pochettino started with a 4-3-1-2 and then moved to a 4-4-2 after 30 minutes when his team started to struggle. Neither worked. "We get tired too quickly physically when we play with a diamond midfield,"

Moussa Sissoko

admitted on French TV channel RMC Sport on Tuesday night.
FWIW I tend to agree with the players here, the diamond has been ineffective for quite a while now.