holden
Lifetime Member
SoSH Member
This auction is for a framed pastel drawing of David Ortiz delivering his iconic "This is our f*ckin' city" speech during the Red Sox' first home game after the Marathon bombings. The money raised by its sale will go to the
SoSH Runs Boston 2014 Fund
, which will divide the proceeds among SoSH runners who will be participating in this year's Boston Marathon on behalf of the
Dana-Farber Marathon Challenge Team
,
Massachusetts General Hospital Pedi Hematology and Oncology Team
, and
New England Patriots Charitable Foundation
. Bidding begins now.
Drawing by Kevin McNeil (The Allented Mr Ripley).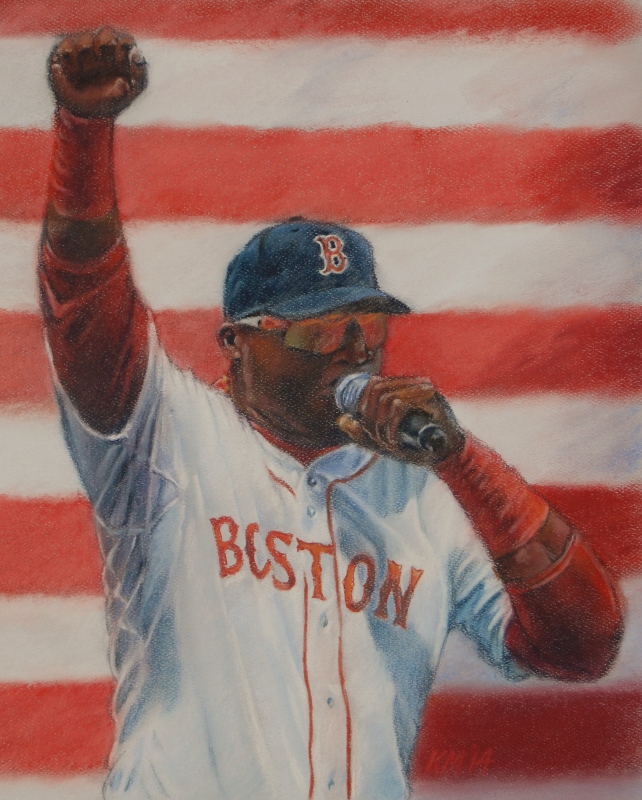 Title:
This is Our
Drawing size: 11" x 14" (16" x 20" framed... I'll post a pic of the framed piece once that's been taken care of)  
Retail value: $300.
Minimum bid: $100.
Bidding ends Tuesday, April 15 at 8:00 PM.
You can view other examples of my artwork at
www.kevinmcneil.net
, and my dedicated sports art Facebook page is
here
. Follow me on Twitter at
http://twitter.com/KevinAMcNeil
.
If you have any additional questions about the drawing, don't hesitate to ask.
Donated by: The Allented Mr Ripley. Please place bids in this thread.
Winner must pay for item within 24 hours or it will go to next highest bidder, unless other arrangements have been made. Donation link is
here
.