oppresses WARmongers
SoSH Member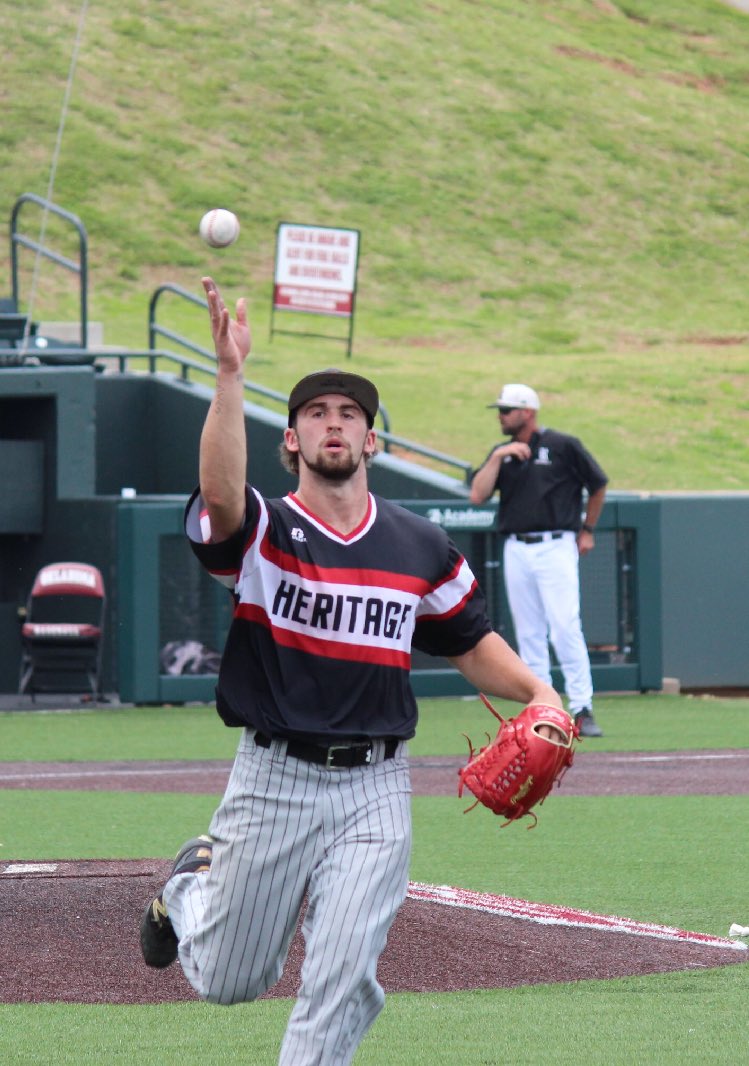 Name: Alex Scherff
School: Colleyville Heritage High (Texas)
Age when drafted: 19
Height: 6'2"
Weight: 209 lbs
Signing Bonus: $700K
Slot value: $296,500.00
Starting assignment: ???
BA Scouting Report:
Scherff has one of the best arms in the 2017 draft class, something that was apparent last summer when he regularly reached 95-plus in showcase outings. Scherff has one of the class' best fastballs and one of the best changeups, a plus pitch that he already throws with deception and conviction. His control wavers at times, but generally this spring he's shown an ability to throw strikes, leading scouts to believe he'll eventually have at least average control. He's working on improving his breaking ball, though it often gets caught in between a slider and a curve. This spring, he's dominated for Colleyville (Texas) Heritage High. At one point he had five perfect innings in one outing followed by five no-hit innings in his next, striking out 27 of 30 batters. Scheff's age is a ding against his draft status as he's one of the older high school players in the class; he turned 19 in February. If he decides to attend Texas A&M he will be draft eligible again as a sophomore.
MLB Scouting Report:
Scherff is one of the top prep right-handers in the 2017 Draft, and definitely the most traveled. After going from Colleyville (Texas) Heritage as a freshman to Fort Worth (Texas) Christian as a sophomore to Prestonwood Christian (Plano, Texas) as a junior, he hoped to transfer to Grapevine (Texas) for his final season. When Texas' University Interscholastic League nixed that idea, he returned to Colleyville Heritage and won Gatorade's state player of the year award.

Scouts aren't sure what to make of the constant transferring, but they don't quibble with his fastball and his frame. His fastball jumped from the high 80s during the summer of 2015 to a consistent 93-95 mph with a peak of 97 a year later, and he has hit 98 and held his velocity deep into games this spring. He attributes the improvement to better conditioning, as his heater took off once he dropped 40 pounds.

Scherff has one of the best changeups in the high school ranks, throwing it with deceptive arm speed and fade and earning plus grades from some evaluators, but there's still some question about his feel to spin a reliable breaking pitch. The Texas A&M recruit doesn't have the most fluid delivery, which sometimes affects his control and leads to some debate over whether he'll be a starter or reliever at the big league level, and he's also one of the oldest high schoolers in this year's crop (19 years, four months on Draft day).
Ranked 52nd overall in the draft class by MLB, 59th by BA. He was the second highest ranked player the Sox drafted by MLB's list, 3rd by BA's. Scherff is the most exciting pitcher they drafted even if he's far from the most polished and further away from the majors than either Houck or Thompson.
He also has a strong social media presence and is a fun
follow on twitter
.
This is the tweet the above photo is from:
He likely had a deal worked out with the Red Sox in advance of the draft, since he immediately started tweeting about joining the organization after being drafted, and even changed his twitter profile to read "pitcher in the Boston Red Sox organization" before the round was over, despite being selected well below his ranking and looking like an over slot signing.
Oh, and he may be the most diesel person in the entire organization now that Moncada is gone.