I'm posting in the hopes that we can keep this civil and that it doesn't belong in V&N. I think the group we have here has had great discussions and we can handle ourselves with a level of decorum and dignity. If this is inappropriate, I apologize.
FIFA has been working on a number of programs to stamp racism out of the sport. My perception that the approach hasn't really paid any dividends. Given the overall political climate in the world, their effort hasn't even kept up with the general emboldening and enabling of the offenders.
In July, Chelsea banned a fan for life and suspended five others for racist language. I'm not clear on how effective a deterrent this really is. Is a ban enforceable? Other than not selling tickets to his credit card and address, how can this really be effective?
Can stadium bans and point deductions be handled effectively? What's to prevent a rival supporter from becoming a plant used to dock a few points in a title race? The problem is incredibly complex.
This doesn't even account for the issues in Italy. Cagliari has been the focus of light. High profile cases involving Matuidi, Kean, and now Lukaku have cropped up over the past three years. Clear video evidence was deemed insufficient to mete out punishment by Serie A officials. While that's bad enough, the Inter Ultras' response has to be read to be believed: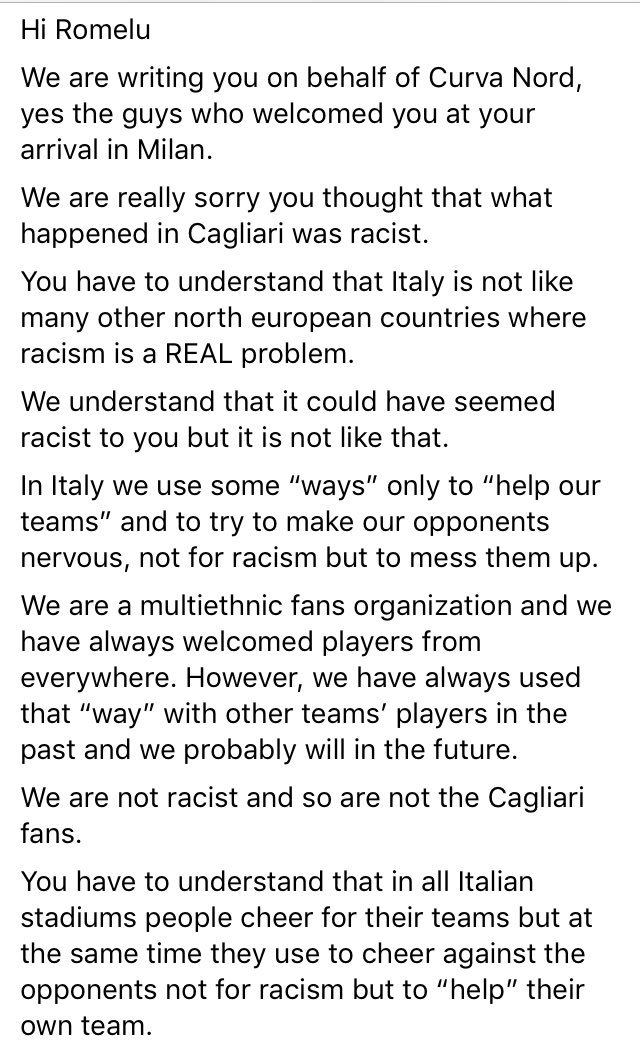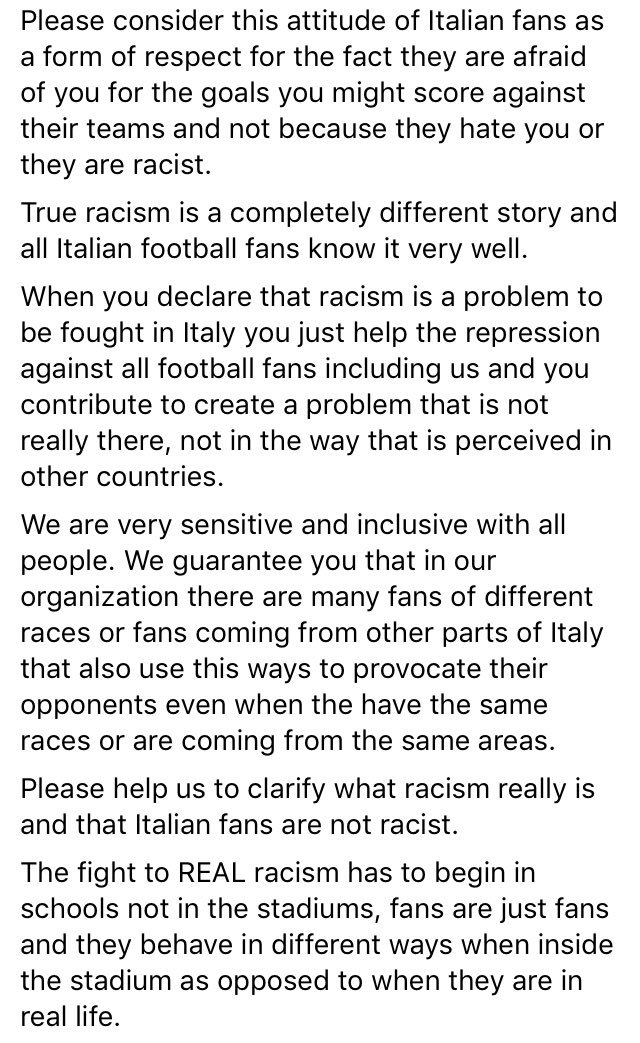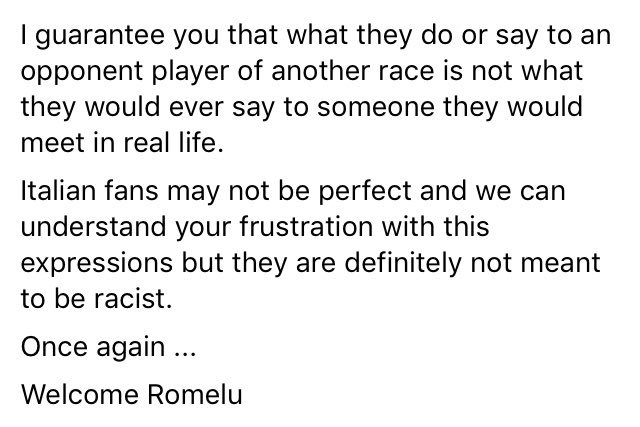 I'm not Lukaku, but I feel like that response is worse than the Cagliari fans' act.
Particularly in Europe, the game's power can be used to combat a problem that goes beyond the lines of the sport. Instead, it's turning into an arena showcasing some of the worst individuals. Cagliari seems to be a clear case study for a stadium ban. It's systemic, repetitive, and disgusting. Demba Ba suggested that black players should leave Serie A. I haven't been the subject of this behavior, but it seems like that just enables the offenders.
What are the first steps FIFA and the individual associations should be taking at this point?