goalpost mover
SoSH Member
This cbssports.com article on best defenses has me thinking: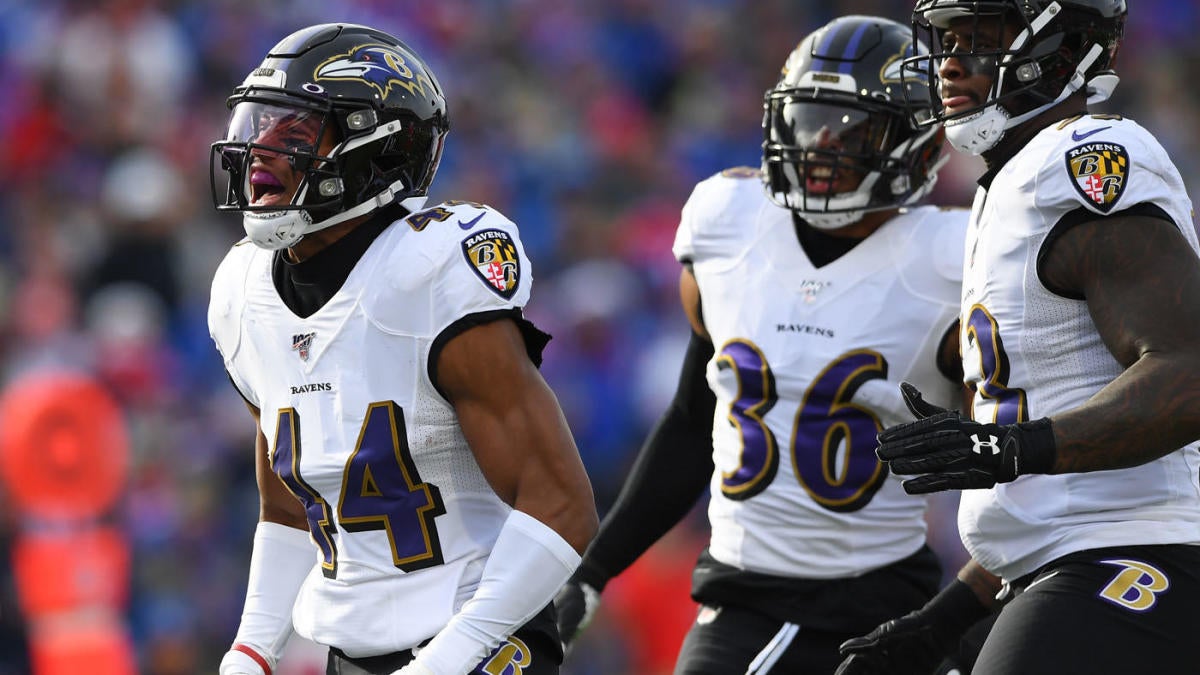 A pair of AFC West teams make the cut and they'll need to if they want to keep pace with Kansas City's offense

www.cbssports.com
They list NE at #3, and the Ravens at #1. Here's their Ravens write-up:
"Did you know that the Ravens finished last season fourth in defensive DVOA? Did you know that they snagged
Calais Campbell
and Derek Wolfe up front, retained
Matt Judon
with the franchise added, picked up the best coverage linebacker in the draft with
Patrick Queen
, added even more depth and versatility to the defensive line with
Justin Madubuike
, and will now have
Marcus Peters
for a full season? Do you realize how much depth there is in this secondary?
Jimmy Smith
is the third-best corner on this team.
Brandon Carr
isn't even going to start. Oh, and they have
Earl Thomas
patrolling center field. There are no weaknesses here. Expect big things."
So they have the Ravens' defense #1. And their offense was the league's highest-scoring unit last year with the MVP running the show. And they've still got excellent special teams and the best kicker in the game. With a good coach too (I don't like him but he's really good). Where is the weakness in the Ravens?
Thinking through ranking the AFC teams at the moment, knowing that there's still roster-building going on, and that they may not even have camp for a while....all that taken into account, here's my rankings...
1. KC - Stud offense paired with improved defense. I think they're the best team with the best player.
2. Bal - Stud offense paired with stud defense with the reigning MVP. I think Mahomes is better than Jackson, though, which is why I still have KC above them. But it's damned close.
3. Ten - Need to see if Tannehill is a one-hit wonder or if this team is legit. I think they're really solid.
4. Hou - Watson is an emerging star. BOB runs that team in a very weird way but they're good.
5. NE - Yes, I still think the Patriots are better than anyone else in the AFC East. If Stidham is actually good, this team will be excellent again and much better than people think.
6. Buf - Solid team all the way around - will challenge for the division. Might even win it.
7. Ind - With Rivers at QB, this team has a lot of good pieces.
8. Pit - Roethlisberger back, the Steelers always find a way to be competitive.
9. Mia - I think Flores does a good job with them.
10. NYJ - Should see improvement.
11. Den - Made a lot of good moves in the offseason but I'm not sold on the QB.
12. LAC - Nothing great, but better than the rest.
13. LV - I like some of their offseason moves.
14. Cle - They have some talent.
15. Cin - Burrow will be nice eventually. Way too many holes.
16. Jax - Dismal.
The Mahomes-Jackson battle for AFC supremacy should be very fun to watch. I wish it was still NE on top, but, well, that's life.