Where is the press box at the Browns stadium and were the Bengals on the far side or near side?
Hard to tell. But it seems as if the Visitor is on the same side as the press Box.
but there is this photo if you search for Press Box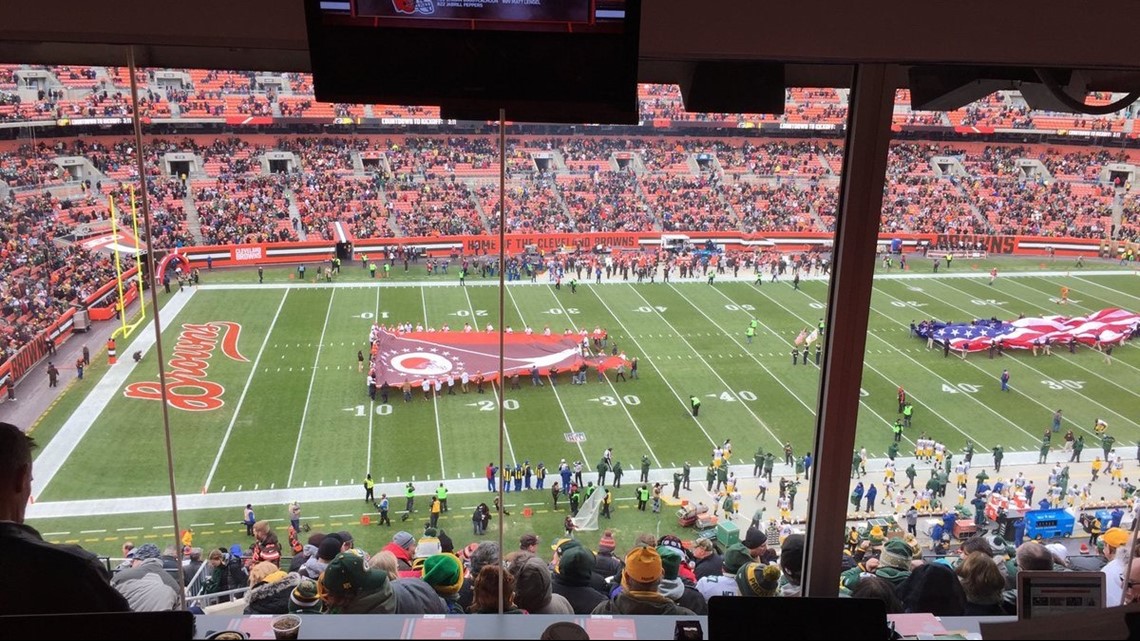 Which seems to correspond to the purple blocked out section in the 400 level in this seating chart for First Energy Stadium
But I have also seen a seating chart that shows a Press thing over in between 316 and 317, but that still would have the backs of the Bengals team, and be at a really awkward angle.