This is a small, hand carved dark hardwood bowl, again from Zomba Plateau. It's about two inches in diameter and an inch deep. It would make a nice candy dish or ash tray. If you want an African carving, but nothing huge, this is a really nice piece.
The carvings around the side include a lion a leopard and an elephant. Let's start at $50. This is the last wood carving from Malawi I'll be putting up.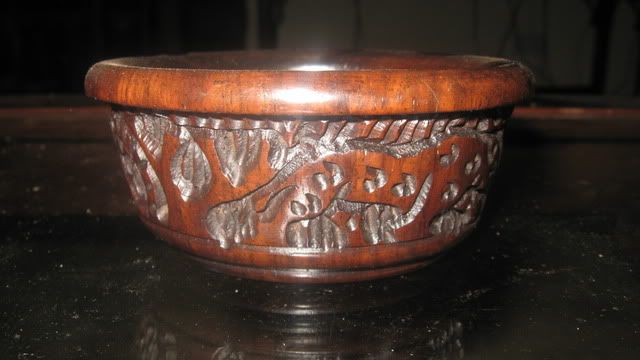 Edited by jose melendez, 08 August 2012 - 07:25 AM.