Once upon a time, there was a winter MLB league in Hawaii. Many big leaguers played there when just starting out. But, 2008 was the last season; MLB decided that the resources spent on HWB would be better spent in Cactus league.
From the now defunct HWB Website:
Many players, like Ichiro Suzuki, Derrek Lee, and Todd Helton, have established themselves as perennial stars for their respective teams. Others, like Joba Chamberlain (lol,) Dexter Fowler, Bud Norris, Buster Posey, and Matt Wieters, are emerging as their clubs' mainstays of the future. Moreover, a new crop of talented rookies are making their big league debuts in 2010, including Jason Castro, Ian Desmond, Austin Jackson, and Jonny Venters.
In any event I bought some T shirts every year when I was on Oahu, when the League was still in operation and now, when I look on Ebay, i see that they are actually collectable.
Up for auction today is an all heavy cotton, Men's XL Dark Green North Shore Honu T shirt.
Front of Shirt: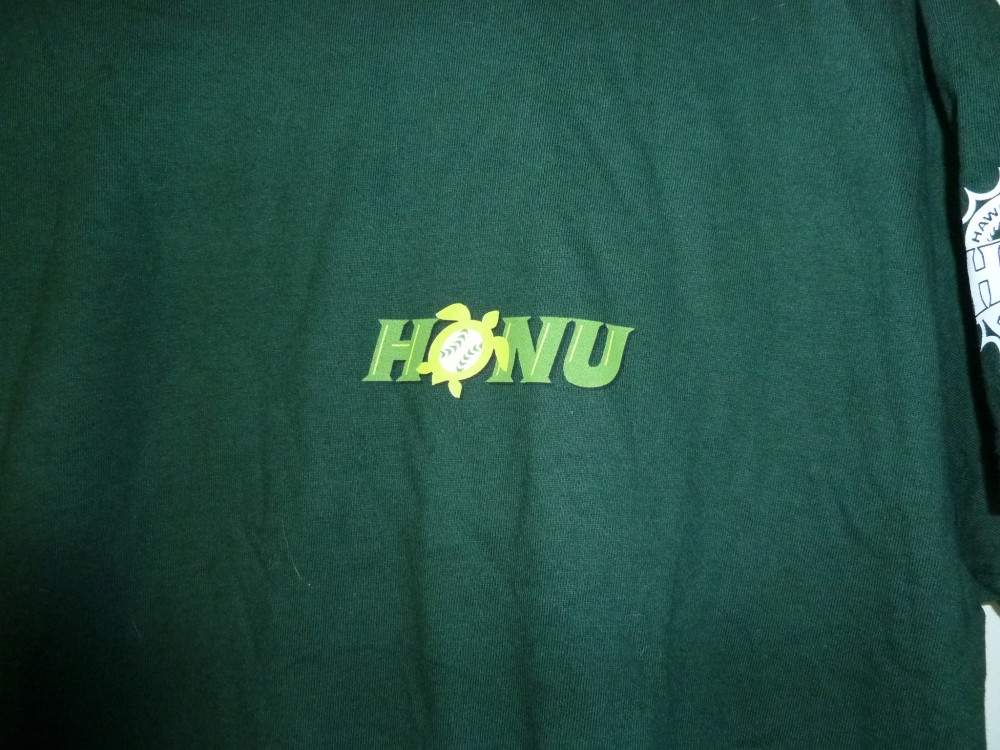 Back of Shirt: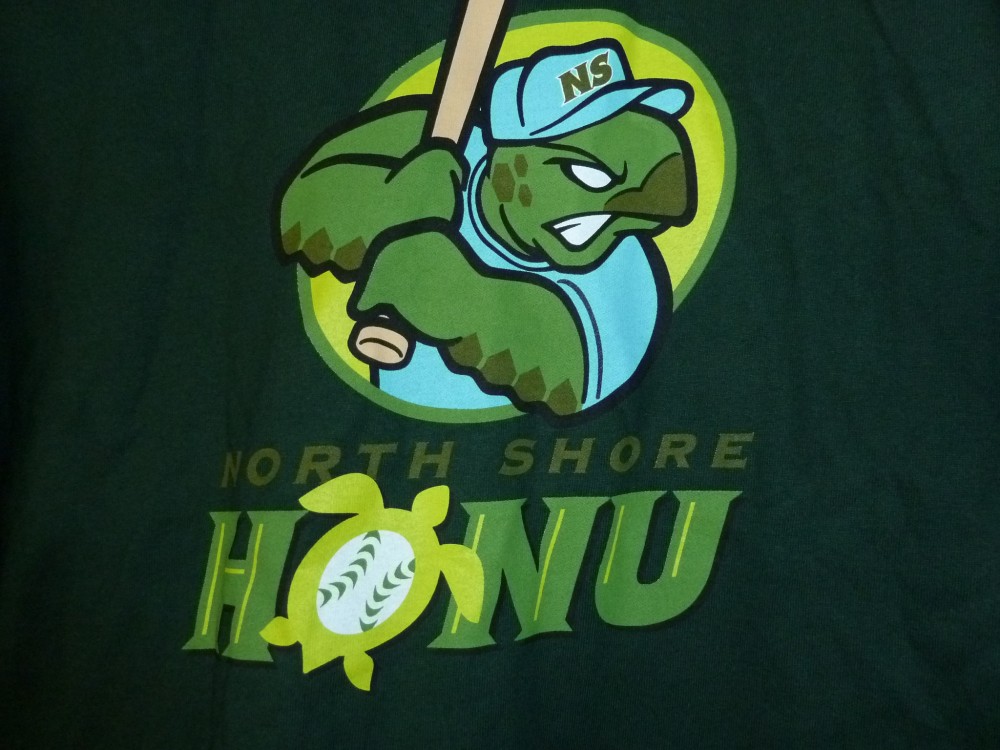 This is quite possibly the last XL Green North Shore Honu HWB Shirt left unworn in the entire world; bid accordingly, starting at $50.00
This Auction will end on Tuesday July 24, 9 pm EST.
Edited by Orange Julia, 30 July 2012 - 10:17 PM.