I bought this at the Malawian National Museum. It's a pretty lousy museum, but they have nice sculptures.
It's made of soapstone, a popular medium in Southern Africa by a Blantyre, Malawi sculptor. It's a finger, but you can pretend it's the male anatomy if that's your bag too.
Let's start at $25. If it breaks $100, I'll deal with shipping, below, you pay.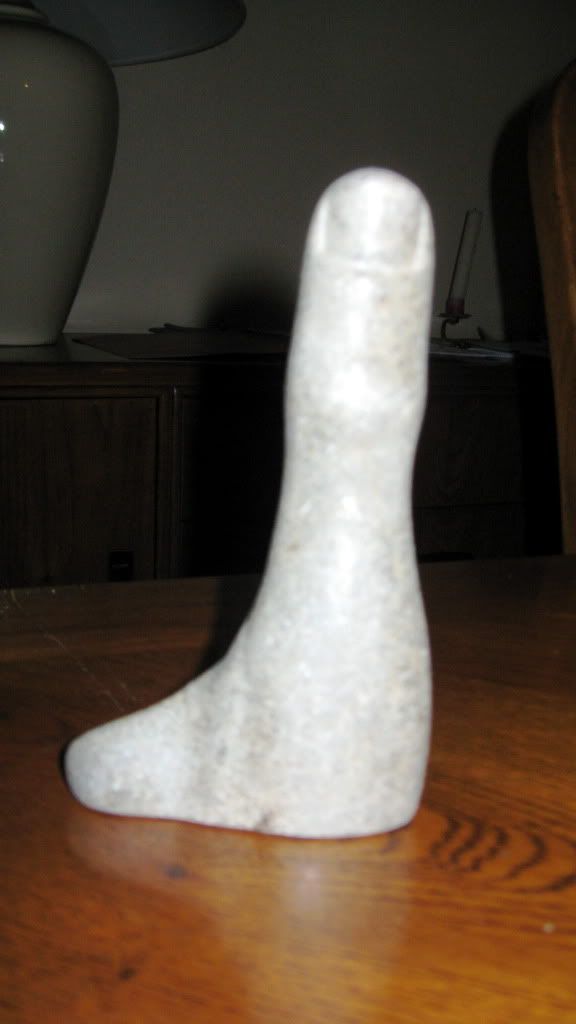 Edited by jose melendez, 08 August 2012 - 07:23 AM.