Let's be real here. The Celts are playing with house fucking money at this point. 5 weeks ago, did anyone expect them to be in this position?
The correct answer is no. But they're here now, so fuck it, they might as well win.
Fuck the Heat, and fuck Dwayne Wade. Yes, even more than Lebron. Gabrielle Union deserves better than his punk ass. Fuck him.
I want to see this from the C's.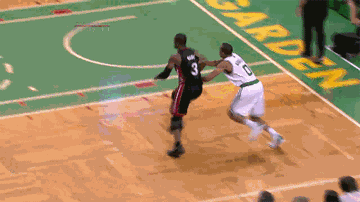 And I want to see this face.
Make it hurt!
WIN!