Well, the Celtics managed to have their longest winning streaks of the year under the watch of myself and TheoShmeo...
Time to get another one of those winning streak things going guys. You know, for old time sakes.
Rondo, do this: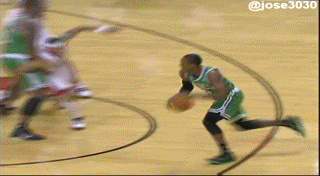 Doc, the offense please:
Refs, please ignore the last gif. You've done enough match fixing in this series already.
Lets go Celtics, I'm sick of losing to this bullshit team of 2.5 stars, a bunch of role playing scrubs and no fucking fans.