This is your chance to own a piece of history. On October 4, 2004, at 10:04 PM, one day before the postseason that made history began, SoSH member Gehrig 38, aka Curt Schilling, started the game thread for that historic run with the words, "Why not us?"
I have a limited number of blue t-shirts with "Why Not Us?" on the front, and "If 25 Men Believe They Can, They Will" on the back. Unfortunately, there are only small and medium shirts remaining, but I would like to have SoSH members get them all.
If you're wondering about the sizing, here's a picture of my son, 6" +, maybe 165, wearing a medium and holding a 9'6" surfboard for perspective.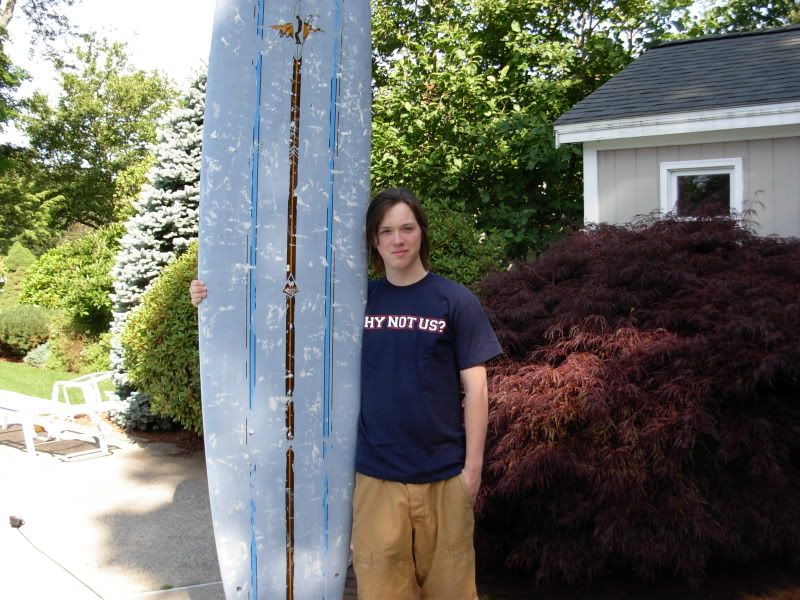 And here's a picture of the back of the shirt.
Offer whatever you want for the shirt and it's yours, first come, first served. Posts should go in this thread so there are no issues with timing. Anyone offering $25 or more will also receive a matching Curt's Pitch for ALS baseball cap pictured below.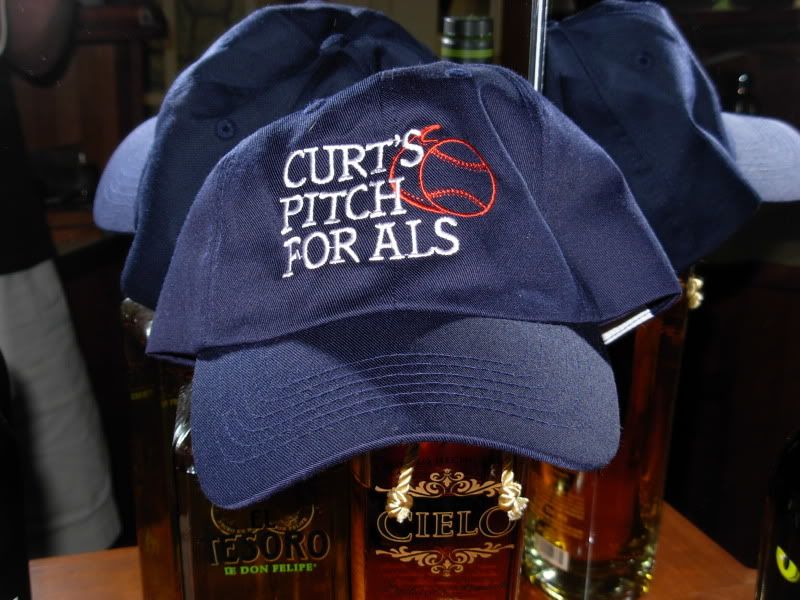 After your
payment is received
I will contact you for delivery/pick-up. Please be sure to fill out the form at the Pay Auction tab along with clicking the Donate button for payment. Refresh your browser if the form doesn't come up immediately. Sometimes it takes a few seconds.
Thank you all for your support.
Edited by LoweTek, 14 July 2009 - 12:41 PM.
Edit Pay Link & Request Form