Today's sermon is simple: Rejoice!
Big Manny is back, and all of Fenway is back BIG!!!
The bullpen slams the door.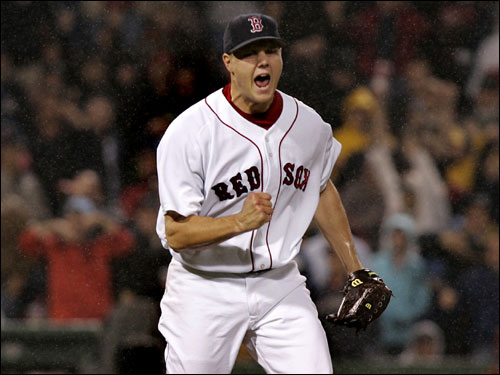 In the meantime, the MFYs are visited by a plague of locusts. A-Rod brings his special interests and talents to bear on the problem.
On to Anaheim for the sweep...